It was yesterday on the 2nd June at the Iluma in Bugis (Singapore, if you're not local reading this). And oh man was it insane. The invite said 2pm but it launched at 1pm since I think there were too many people and we were all gonna block the mall's entrance or something if we waited another hour.
I arrived there at 11.30am.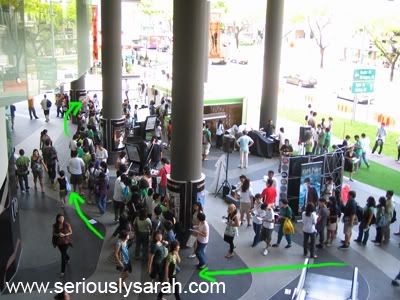 This is the view from the top when people are moving.