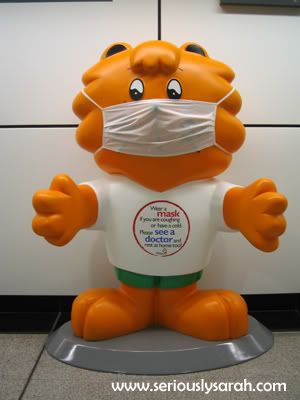 This is a random courtesy lion. This time he's wearing a mask to prevent H1N1. That's nice of him. Oh for non-locals, he's kinda like the mascot to be uh, courteous and all.
But let's get back to business!
TGX 09 is The Games Xpo! I have no idea why they spelled expo as Xpo but whatever. It's "cool" to do so, I guess.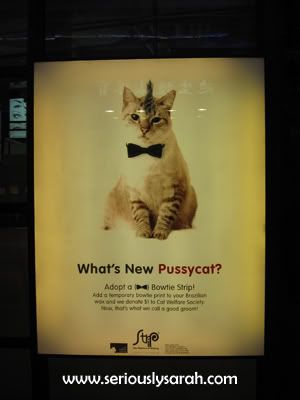 This isn't the TGX but it's just an amusing ad at The Strip in Suntec, some waxing place. It was on the way to the convention halls there anyway. But yeah, Suntec. I was there to see more of the cosplaying segments and this was on the 4th of July. That was day one and day two was more of the championships. I didn't go for that one.